Plan Your Visit
Accessibility Guide
The lastminute.com London Eye strives to make sure that the London Eye and London Eye River Cruise are easily accessible to all of our guests.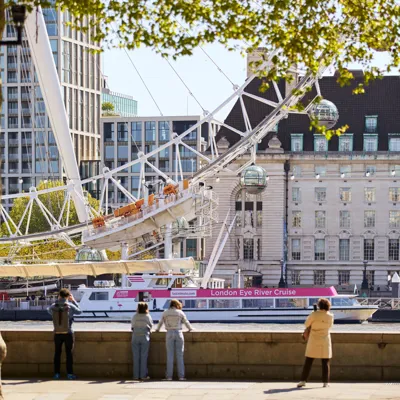 Important Information
We are looking forward to welcoming you!
The London Eye is fully wheelchair accessible and we recommend booking a wheelchair time slot in advance below.
If you are visiting the London Eye River Cruise, please book a wheelchair time slot in advance below. We can only accommodate standard sized wheelchairs on board.
Due to health and safety we are only permitted to allow entry to two wheelchair users per pod and eight on the London Eye at any one time. For the London Eye River Cruise, we can accommodate a maximum of 3 wheelchairs per cruise.
For on-the-day visits, please speak to our onsite team to discuss the remaining availability. During peak times, time slots can book out quickly; we therefore strongly recommend booking in advance.
For any additional accessibility requirements or questions, please contact our dedicated team at Customer.Services@londoneye.com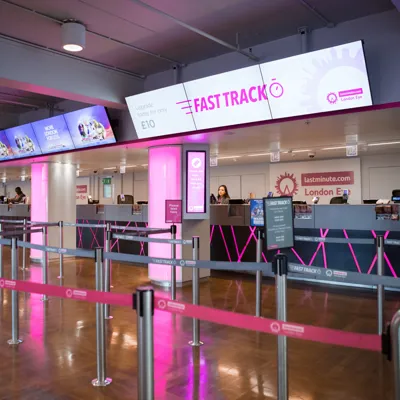 Know Before You Go
The following guidance and information has been created in order to help guests with additional needs have the best experience possible during their visit with us!
Carer Tickets
Guests with accessible needs are entitled to a free carer ticket. You can reserve a free carer ticket during our booking journey when purchasing your standard or combination entry tickets.
Upon entry to the attraction, you will need to show one of the below items of documentation alongside the Carer Ticket:
Entitlement to Disability Living Allowance for children under 16 or Personal Independent payments for those aged 16-64, either in the form of a letter stating that the benefit has been awarded, or the actual Allowance book
Attendance Allowance or Carer's Allowance letter of award
Incapacity Benefit books, or a letter notifying the recipient that the benefit has been awarded
A Blue or Orange badge, or
In the case of visual impairment, a registration card known as the BD8 or a Certificate of Visual Impairment (CVI).
International Proof of Disability (ISA (international symbol of access) or similar must be printed on it)
Please note, if you are interested in one of our VIP experiences such as a Champagne experience or one of our food or drink tasting experiences, the free carer will only receive entry onto the London Eye.
If you have any queries relating to our Carer Ticket policy, please contact our dedicated team at customer.services@londoneye.com who will be happy to help.
Taking you to new heights, but at your own speed!
Here at The lastminute.com London Eye, we recognise that every guest is unique and that each will have their own experience at the Eye. For this reason, we always aim to understand our guests' needs and provide personalised assistance where required. If you have any additional enquiries, please allow us to support your visit by reaching out to our dedicated team here: customer.services@londoneye.com.
The team will need your visit date, any questions you may have and your contact details. Once you have made initial contact, the team will then reach out to have a further conversation about your individual needs. We can then communicate how best to assist you on the day of your visit.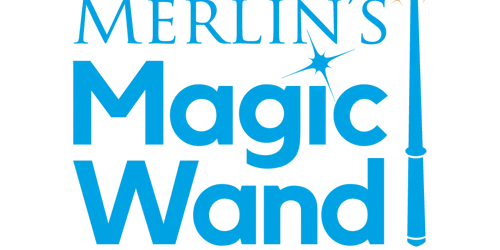 Merlin's Magic Wand
Merlin's Magic Wand is an international children's charity who provide magical experiences for children who need it most. The Charity provide complimentary tickets and fund a contribution towards a travel grant for families to enjoy their day at a Merlin Entertainments' attractions, such as The lastminute.com London Eye.