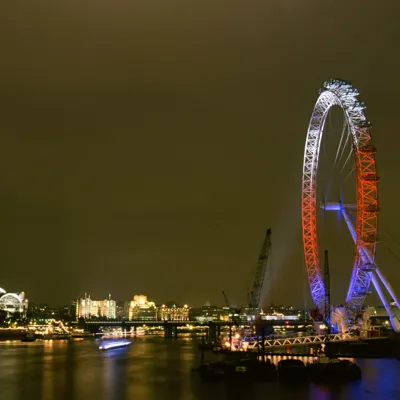 Fancy stepping on to a pub that rotates 135m high in the air? Seeing the capital in a pod taken over by renowned street artist Ben Eine? Or just being part of the best birthday celebration... EVER?
To celebrate our landmark 20th birthday on 9th March 2020, we will be hosting the ultimate party that includes a range of immersive experiences. We'll be taking over 20 of our pods with unique activation's from March 6th to the 9th.These amazing pods will be tiered with five immersive 'WOW' experiences delivering all unique aspects of why you love London. The remaining fifteen pods will play host to a variety of one-off experiences that celebrate culture, the arts and entertainment of London.
All proceeds from our birthday will be donated to Merlin's Magic Wand. Merlin's Magic Wand is a global children's charity that makes the magic of Merlin Entertainments attractions accessible to children facing challenges of serious illness, disability or adversity.
For full terms and conditions on #EYETURNS20 please click here

Merlin's Magic Wand is a charitable trust registered with the UK Charities Commission, registered number 1124081.

THIS EVENT IS NOW SOLD OUT!
Air to the Throne
Become a royal as you take a selfie with our Madame Tussauds Queen Elizabeth figure, as you sit on a royal throne with the backdrop of Buckingham Palace!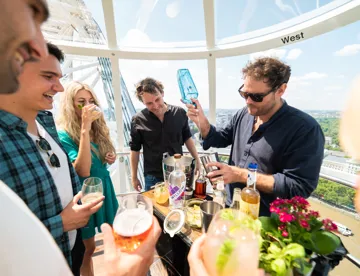 Fancy Flights
Indulge in a glass of Pommery champagne and a few tasty canapés as you take in the sights of the gorgeous London skyline. Don't let the heights affect your head (or the bubbles!)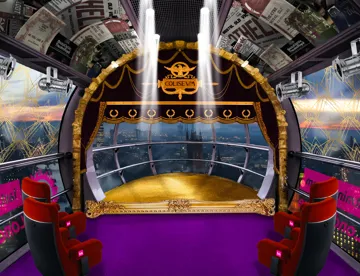 There's no business-like show business
See a performance of much-loved songs from the West End, as you sit back, relax and enjoy a flight on the London Eye.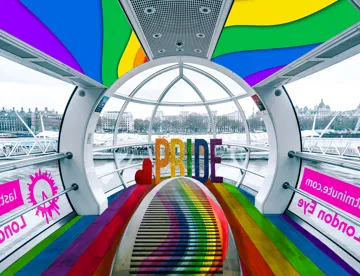 Eye on the pride
Celebrate equality in our pod in honour of the Pride community in London.
Get Crafty
From Hackney to the Southbank, come and taste all that the Five Points Brewing Company have to offer with their range of craft beers. Have an 'ale' of a time with us!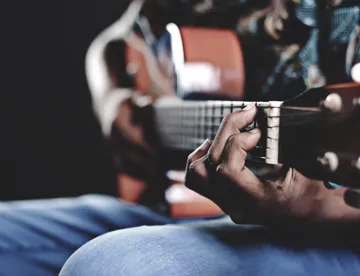 Sunday Sessions
Listen to up and coming artists from Busk London, introducing themselves to you and the London skyline. You never know, they could be the next Adele!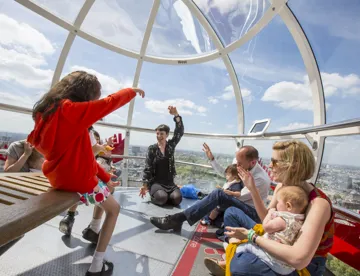 Storytime with Hamleys
Bring the little ones along to listen to some classic British stories, with help from the Hamleys Entertainers as you soar through the air. Storytime just got more magical.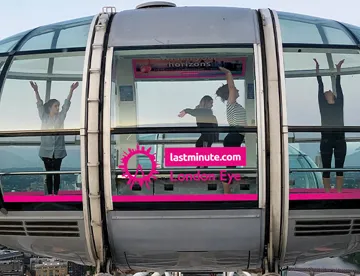 Say hello to the sun-rise
Rise and shine on the Eye, with an express yoga session, thanks to triyoga. 135m won't be such a stretch!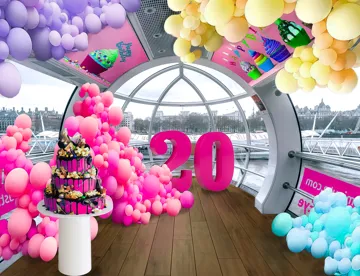 The Ultimate Birthday Party
Celebrate the London Eye's 20th birthday in our Big Birthday pod. Be prepared for Instagram goals with music, giant party poppers and balloons galore.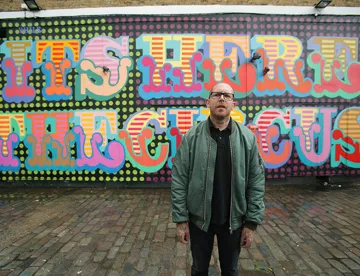 Ben Eine
When Southbank meets Shoreditch, a world first with the 20th pod being encased in an original design by street artist Ben Eine. And even better... this one is purely a surprise pod! Who said we weren't edgy?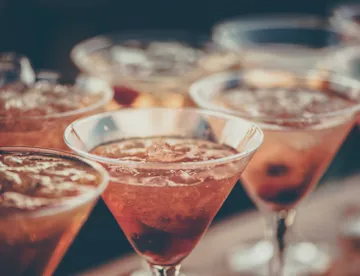 Cocktails all round
Watch the Mixologist brothers do their thing, and sup on a cocktail or two as you watch London come to life at night!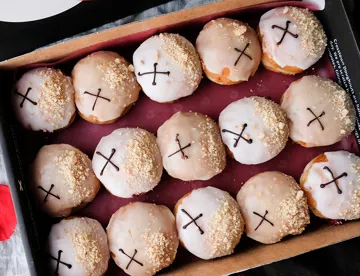 Sweet Treats
Sweet treats are made of this! If you have a sweet tooth, this is the pod for you. With our Crosstown Doughnuts takeover, we'll definitely be filling your sugary needs.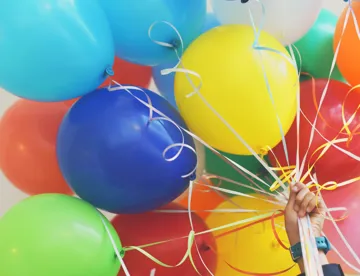 Don't forget your party bag
From painted faces to balloon making fun, this pod has something for everyone! Enjoy the ultimate kids birthday party as you soar 135m over the city.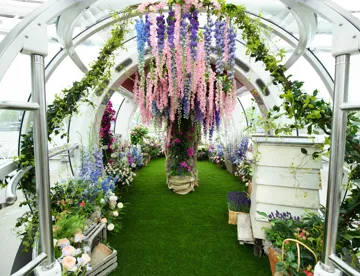 A garden party like no other
Immerse yourself in a sea of flowers and soak up the scents as you stroll through our enchanted ode to London's Royal Parks . Just don't drink the water in our water fountain!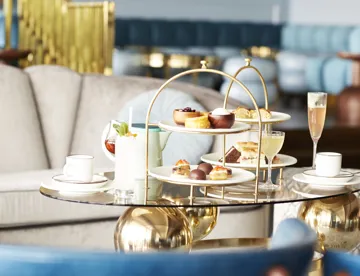 Tea for Two
Thanks to our friends Lyaness at Sea Containers London and Beefeater Gin, you can enjoy an afternoon tea for two, way up in the air – ooh fancy!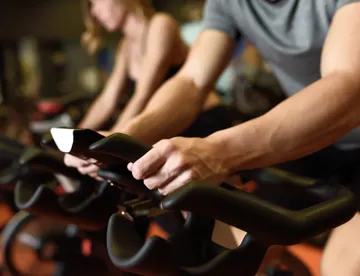 Just Keep Spinning
Take your spinning class to new heights with Boom Cycle Waterloo, with 3 spinning classes early morning on Monday 9th March. Wake up, Work Out & Watch London from 135m.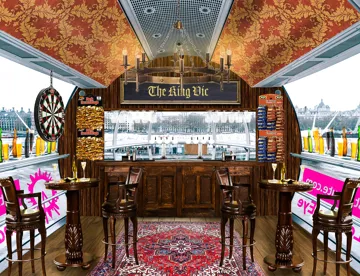 Get a round in
Enjoy a drink on us in the world's first elevated great British pub. From a pint of your favourite beer to a glass of vino, whatever tickles your fancy.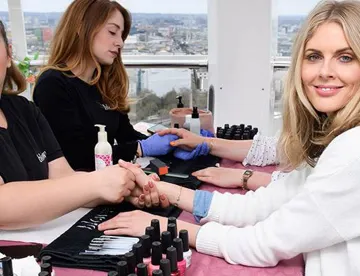 The Pamper Pod
Revive and refresh with Blow Ltd on an extra fancy flight. Leave feeling glam after 30 minutes with us!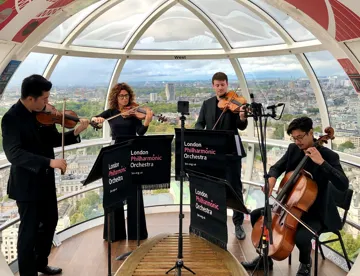 Let's get Classical
Listen to a London Eye symphony with a quartet from the London Philharmonic Orchestra as you glide through the air. The perfect way to round off our birthday celebrations.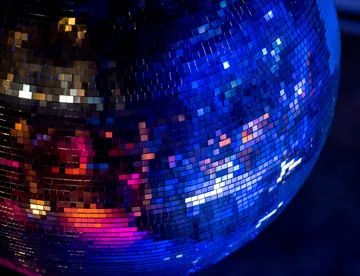 Disco in the Sky
Bring your best moves to our silent disco in the sky, with a play list to take you way back when. Whether you're happy doing the running man, or jive is more your thing, London skyline will get to see it all.