Book online for the best saving
Book tickets now from £27.00
Guarantee entry with a time slot
Book online for the best saving
Book tickets now from £27.00
Guarantee entry with a time slot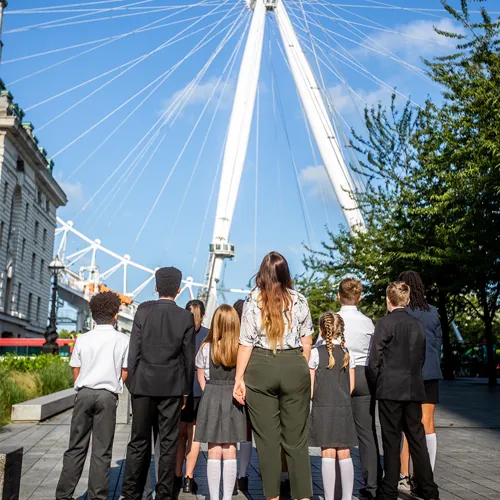 Uniformed Youth Group Benefits
We offer exclusive rates to uniformed youth groups all year round, these can only be booked by calling our team and making a booking in advance of your visit date. Start planning your group visit today:
Exclusive rates for Uniformed Youth Groups (e.g. Cubs, Scouts, Brownies, Guides)
Standard admission: 30-minute rotation
Free leader/chaperone ratio
Entry to the 4D Cinema Experience
Flexible payment options - book now pay 10 working day in advance of your visit
Please be aware, each group is required to book a minimum of 10 children to be able to purchase this offer.
How to book
DISCUSS AND BOOK BY PHONE
If you require any further information or would like to make a booking please call 0371 222 3345. We'll be more than happy to provide all the information you need to ensure you and your group have a memorable, inspiring experience.
Please Note
Merlin or other authorised parties carry out photography and/or video recording at the Attraction which features guests and be purchased as a physical and/or digital product. Booking your group entry to the Attraction is deemed acceptance for the group to be photographed. Group members are of course able to opt out by not engaging in any photographic situation and should be managed by the group leader, Minors (under 16 years old) must have parental consent obtained by teacher or group leader to have their group photograph/film taken.