Official London Eye Tickets & Prices
Book online in advance and save up to 20%
Book online in advance and save up to 20%
Reschedule your tickets for free
Pre-booking essential to guarantee entry
Book online in advance and save up to 20%
Reschedule your tickets for free
Pre-booking essential to guarantee entry
2 London attractions for £45 per person
SAVE UP TO 38% and create the ultimate day out by combining your lastminute.com London Eye ticket with a trip to other top London attractions!
Take in 360-degree views of London's skyline, join the ULTIMATE A List Party at Madame Tussauds London and discover the wonder of the ocean at SEALIFE London Aquarium.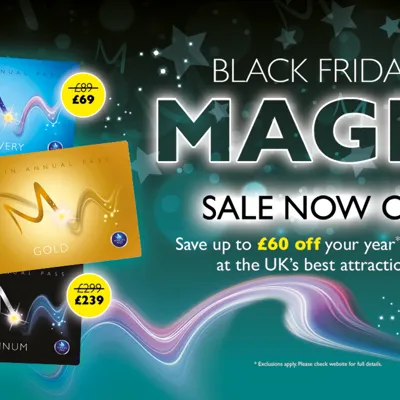 Merlin Annual Pass SALE NOW ON!
Treat yourself to a little bit of extra MAGIC this Black Friday! Lock in a year of EPIC at the UK's BIGGEST attractions for the very best price in our Black Friday Magic sale and save up to £60 per person. 
Buy Now
Already have a ticket, promotional voucher or annual pass?
Anyone wishing to visit will need to pre-book a ticket in advance, including flexi ticket holders and anyone with a promotional voucher. Please choose from one of the following options.
For Merlin Annual Pass holders, please follow the annual pass holders pre-book page here
What is an existing ticket?

Flexi Ticket
Free Return Ticket
Unused, Non-returned Booking For Closure Period
Future Dated Tickets Purchased Prior To Closure and therefore do not have a timed slot
Additional Under-3
Complimentary
Third Party

Please make sure you bring the original pre-book ticket(s) with you alongside this timeslot reservation
Promotional voucher holders
Anyone wishing to visit will need to pre-book a ticket in advance, this includes promotional offers / vouchers

How to locate your voucher code?

Most promotional vouchers will have a code printed on the voucher, usually towards the bottom - it will generally begin with the letter 'V' followed by a small string of numbers. Some codes may not begin with V, but will still be found near the base of the voucher and consist of a small number of numbers and/or letters.
Click on the button below and type in the code - if it is a valid code it will take you to your relevant offer.
If you cant find the right offer for the voucher you have, please email a photo of your voucher to customer.services@londoneye.com so that we can investigate for you - we'll get back to you as soon as we're able.

Please make sure you bring your original voucher with you to enter the attraction with your tickets