London's Parks
Monday June 18th 2018
Get Outside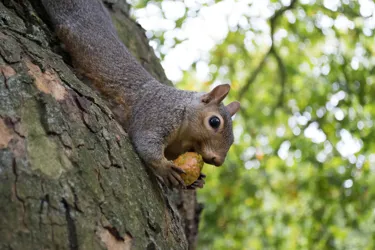 LONDON'S PARKS
Twenty-three of London's best parks and green spaces to find, explore, be active and relax in.
1. ALEXANDRA PARK
Best for: Food, fireworks, gigs and events
What's there: Home to Alexandra Palace and split into a hilly part and a flat part, the park overlooks the city and plays hosts to lots of events including a farmers market most weeks on the Muswell Hill side.
Size: 198 acres
Address: Alexandra Palace Way, London N22 7AY
2. BATTERSEA PARK
Best for: Dog walking
What's there: Sitting on the south of the River Thames, it's where the residents of Chelsea go for a work-out and the residents of Battersea dogs home go for a walk. There's also a woodland, boating lake, adventure playground and children's zoo.  
Size: 205 acres
Address: London SW11 4NJ
3. BROCKWELL PARK
Best for: Swimming
What's there: Situated between Herne Hill, Brixton and Tulse Hill, the park contains tennis courts, a lido, a BMX track, community greenhouses, a lovely cafe and a miniature railway.
Size: 126 acres
Address: London SE24 9BL
4. BUSHY PARK
Best for: Wildlife spotting
What's there: Home to the first ever parkrun - you can still take park every Saturday morning at 9am although the numbers are a bit larger than the first 13 people who got together in 2004 to run the 5km. The park is linked to Hampton Court by the river and is teaming with wildlife including red and fallow deer. Pheasantry Cafe serves teas, coffees, homemade cakes and ice creams.
Size: 1112 acres
Address: Hampton Court Road, London TW12 2EJ
5. CLAPHAM COMMON
Best for: Nearby bars and restaurants
What's there: Clapham Common provides some peace and quiet for sunbathing and playing sports in this busy south London area. It has three ponds and plenty of nearby shops, restaurants and pubs to quench your thirst.
Size: 220 acres
Address: Windmill Drive, London SW4 9DE
6. CLISSOLD PARK
Best for: Paddling
What's there: This Green Flag awarded Hackney park was given £8.9 million of lottery funding in 2011 and now has plenty of amenities to use like a paddling pool, table tennis tables, tennis courts, a pond dipping platform, games areas and an organic food growing area.
Size: 56 acres
Address: Green Lanes, Stoke Newington, London N16 9HJ
7. CRYSTAL PALACE PARK
Best for: Dinosaurs
What's there: Once home to the Crystal Palace, it's now home to a national sports centre. With a focus on health, recreation, well-being and enjoyment, there's a skatepark, maze, boating lake, a farm and life-size dinosaurs to find.
Size: 200 acres
Address: 42 Thicket Road, London SE19 2GA
8. DULWICH PARK
Best for: Table tennis
What's there: A picturesque park with a lake and paths where you can stroll or hire recumbent bikes to ride up and down. For the fit and active there are basketball and tennis courts, table tennis tables, gym equipment and a parkrun every Saturday.
Size: 76 acres
Address: College Road, Dulwich, London SE21 7BQ
9. EPPING FOREST
Best for: Micro-adventures
What's there: This ancient woodland is the most out of London you're going to get without getting out of London. It's split into many different areas of woods, plains and waters and you can choose which one you'd like to visit depending on if you'd like to walk, picnic, fish, play golf, cycle or horse ride.
Size: 6118 acres
Address: Visitor Centre, Paul's Nursery Road, Loughton, Essex IG10 4AE
10. GREEN PARK
Best for: Lunch out of the office
What's there: Right next to Buckingham Palace and St James's Park, this is a lovely park to walk through, have a jog on your break or grab a deck chair and have lunch in the sun.
Size: 39.5 acres
Address: London SW1A 1BW
11. GREENWICH PARK
Best for: History and heritage
What's there: These rolling grassy hills are home to the Royal Observatory, Greenwich Palace and nearby the Old Royal Naval College. You'll also find the Queen's Orchard next to the Palace, and on the south-eastern side, there's a Wilderness Deer Park.
Size: 180 acres
Address: London SE10 8XJ
12. HAINAULT FOREST COUNTRY PARK
Best for: Woodland activities
What's there: Over 300 acres of countryside including adventure play areas, a cafe and petting zoo.
Size: 336 acres
Address: Fox Burrow Road, Chigwell, Essex IG7 4QN  
13. HAMPSTEAD HEATH
Best for: Views
What's there: Hampstead Heath has the only life guarded open water swimming ponds that are open every day of the year, as well as a 60 x 27 metre unheated, uncovered lido. There are countless gardens, sports pitches, an athletics track, woodland and great views of the city.
Size: 790 acres
Address: London NW5 1LN
14. HOLLAND PARK
Best for: Peace and quiet
What's there: A beautiful park for taking a moment to yourself - leafy, tree-lined and with the tranquil Japanese Kyoto Garden with it's koi carp. For children there's a good adventure playground and in the summer it hosts an open-air theatre.
Size: 54 acres
Address: Ilchester Place, London W8 6LU
15. HYDE PARK
Best for: Concerts
What's there: This large park in the centre of the capital plays host to huge summertime gigs. At Speaker's Corner anyone can publically speak, debate and discuss their views. Hyde Park's Serpentine lake has a lido, paddling pool and a boating lake.
Size: 346 acres
Address: London W2 2UH
16. KENSINGTON GARDENS
Best for: Instagramable pictures
What's there: The gardens surround Kensington Palace, where Prince Harry and Princess Meghan live. There are also peaceful Italian gardens, the stunning Albert Memorial and the Serpentine Gallery.
Size: 274 acres
Address: London W2 2UH
17. LEE VALLEY PARK
Best for: Adrenaline junkies
What's there: This huge park is made up of countryside, green spaces, heritage sites, lakes, riverside trails and sports centres including the Lee Valley White Water Centre, VeloPark, Riding Centre and Ice Centre.
Size: 10,000 acres
Address: Admirals Walk Lake, Conker Lane, off Admirals Walk, Hoddesdon, Herts EN11 8AB
18. MITCHAM COMMON
Best for: Golf
What's there: This ancient common land was used in medieval times to graze animals but is now home to wildlife, flowers and a golf course.
Size: 450 acres
Address: Croydon Rd, Mitcham CR4 1HT
19. POSTMAN'S PARK
Best for: Escaping the city
What's there: Right near St Paul's Cathedral is this secret little park which has in it the George Frederic Watts's Memorial to Heroic Self Sacrifice - remembering ordinary people who died while saving the lives of others.
Size: 1 acre
Address: King Edward Street, London EC1A 7BT
20. REGENT'S PARK
Best for: Animals
What's there: The park is full of gardens, impressive statues and a boating lake. Just north of the park is Primrose Hill and inside is ZSL London Zoo.
Size: 487 acres
Address: London NW1 4NR
21. RICHMOND PARK
Best for: Cycling
What's there: This 17th century deer park was created by Charles I and is the largest of London's Royal Parks. The road around the edge of the park is 6.7 miles and makes a great bike ride with some steep climbs.
Size: 2360 acres
Address: Petersham Road, Richmond, Surrey, TW10 5HS
22. ST JAMES'S PARK
Best for: Photography
What's there: A stone's throw from Buckingham Palace, Birdcage Walk, the Changing of the Guards and the Mall. The park itself has a small lake with two islands home to many different types of waterfowl including pelicans.  
Size: 84 acres
Address: London SW1A 2BJ
23. VICTORIA PARK
Best for: Festivals
What's there: Have a wander around Victoria Park and you'll find a fleet of houseboats on the canal, a huge lake filled with fountains and statues, a Chinese pagoda, a maze and a skatepark. For little ones there's adventure play and a pool and for the big kids there's People Parks Tavern with a mini golf course and beer garden.
Size: 213 acres
Address: Victoria Park Road, London E3 5SN

Follow us on Twitter, Instagram, Facebook and Spotify to keep up-to-date with our insider news for Londoners.