Tickets from just £45 for 3 attractions
Reschedule your tickets for free*
Valid for up to 90 days
Tickets from just £45 for 3 attractions
Reschedule your tickets for free*
Valid for up to 90 days
Limited availability - There is limited availability on multi-attraction tickets due to popularity and current capacity constraints, particularly over weekends.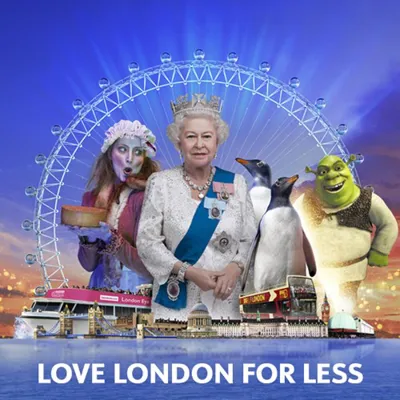 From
£45
for 3 attractions
3 London attractions from £45 per person
SAVE UP TO 57% and create the ultimate day out by combining your lastminute.com London Eye ticket with a trip to 2 other top London attractions from just £45pp!
Take in 360-degree views of London's skyline, join the ULTIMATE A List Party at Madame Tussauds London and discover the wonder of the ocean at SEALIFE London Aquarium.
*Multi-attraction tickets are valid for 90 days from the date of your first attraction visit. You can move the ticket up to 5 times within the 90 days.