#EyeLoveLondon - February's hottest week of events in London
Monday February 12th 2018
What's On This Month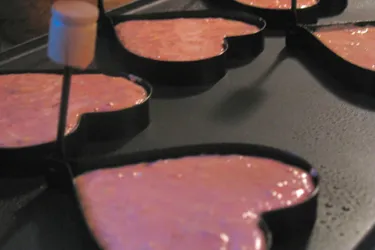 Inspiring perspectives of London Monday 12th - Sunday 18th February 2018
After a very chilly week, things are promising to get warmer in London and the week ahead of events is certainly looking hot! All in one week we've got Pancake Day, Valentine's Day, Chinese New Year and Random Acts of Kindness Day!
SHROVE TUESDAY (Tuesday 13th)
Pancake Day (Shrove Tuesday) is the official feast day before the first day of Lent (Ash Wednesday) in the lead up to Easter. It's the chance to use up all the naughty things in your cupboard before Lent - eggs and fat, (sugar and chocolate spread!) and pancakes were seen as the perfect way to do this. Traditionally at Lent, Christians will fast or give up treats for 40 days. Shrove Tuesday always falls 46 days before Easter Sunday, so Lent is 40 days excluding the Sundays in the lead up to Easter.
Across London and the UK people host pancake races where competitors must run down the street (often in fancy dress) tossing their pancake at least three times in their frying pan as they go. Find out about London's Parliamentary Pancake Race.
VALENTINE'S DAY (Wednesday 14th)
It's that time of year again and we've got a few tips to help you have the best one yet…
CHINESE NEW YEAR (Friday 16th)
London's Chinese New Year celebrations are the biggest outside Asia and will largely take place on Sunday 18th across Chinatown and the West End. They'll be food, performances, parades and floats, music and martial arts to celebrate the Year of the Dog.
RANDOM ACTS OF KINDNESS DAY (Saturday 17th)
Growing in popularity every year, this day celebrates doing things for others - friends and strangers, anonymously or not. Make someone a cup of tea, smile, give compliments, leave a nice note in a book, give a hug or lend a listening ear.

Follow us on Twitter, Instagram, Facebook and Spotify to keep up-to-date with our insider news for Londoners.