Love is all around at the Coca-Cola London Eye this Valentine's Day
Monday February 15th 2016
Press Release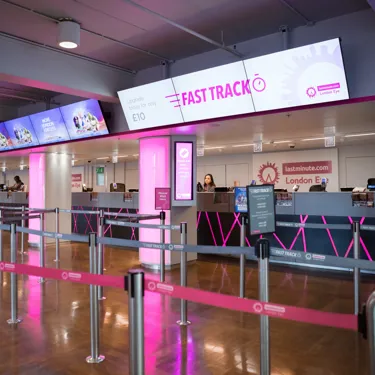 Last night, the Coca-Cola London Eye lit up pink for Valentine's Day after Londoners shared their favourite views of the capital using #EyeLoveLondon to light up the sky with love for the city.
The UK's most romantic destination* launched the campaign to create a 'digital love letter' to the city asking the public to share their favourite views as an ode to the Capital.
The Mayor of London joined hundreds of people in showing their love for London, with nearly 1,500 people telling us why they love the capital so much using #EyeLoveLondon. Each post using the hashtag helped turn the famous landmark from a deep purple to a bright pink over the course of Valentine's evening – with the lights pulsating on the hour, every hour until 11pm to mimic a beating heart at the centre of the capital.
Beautiful images were shared using #EyeLoveLondon, with highlights retweeted by @TheLondonEye throughout the evening. Views of iconic sights such as the Houses of Parliament and St Paul's Cathedral as well as views of the London Eye and the South Bank were shared, alongside lesser known views of secret London, such as colourful doors in Notting Hill, quaint side roads at the back of major buildings, and spring flowers in personal back gardens.
*As voted by National Geographic's in its 2017 book: The World's Most Romantic Destinations: 50 Dreamy Getaways, Private Retreats and Enchanting Places to Celebrate Love.