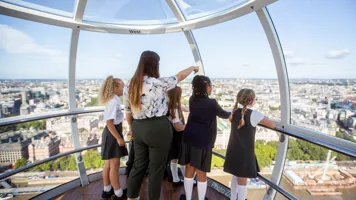 Fall in Love with London Lesson Pack
What Makes Each Borough In London So Special? We want to celebrate everything that is incredible about London and share what it truly means to be inspired by your everyday surroundings. To do this we need your students help and you'll need this free lesson pack!
The overall aim of this project is for students to fall in love with London over a series of thought provoking lessons. We not only want students to learn more about their capital city, but also to celebrate London's different boroughs and their unique personalities.
Share your students' typography design on Twitter to be in with the chance of being one of ten lucky schools to win a school trip for their class to the London Eye. T&Cs Apply.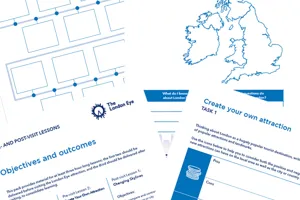 The London Skyline (Ages 7-13)
We are all about opportunities which bring a touch of magic to learning, so we've created a new, completely free, resource to support you in the classroom. With three hours' worth of content pre- and -post an educational visit to the London Eye, these activities enable students to locate and categorise London's main Physical and Human features into North, South, East and West compass positions, describe the Physical and Human features of London in relation to the capital's history, and analyse the impact of London's architecture on its environment, culture and tourism industry.
Download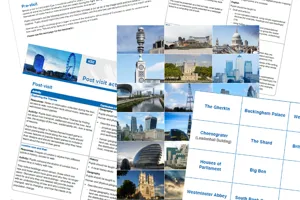 KS2 Individual Activities
Our free KS2 in-classroom activity ideas includes 'London Landmarks (KS2 Geography), 'Great buildings, designers and architects' (KS2 Art), 'Mapping London's landmarks' (KS2 Geography & English), 'Big Wheel Designers' (KS2 Y4-6 DT), 'Exploring the Thames' (KS2 Geography) and 'The Victorian time capsule' (KS2 History).
Download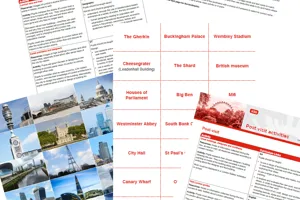 KS3 Individual Activities
Our free KS3 in-classroom activity ideas includes 'London Landmarks (KS3 Geography), 'Visit London' guides (KS3 English), 'London then and now' (KS3 History & Geography), 'Aerial architects and designers' (KS3 DT) and 'London's great bridge engineers' (KS3 History & Art).
Download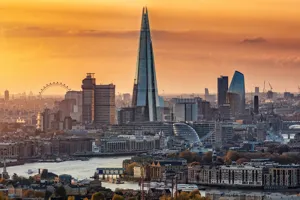 The Learning Hub
Subscribe to our new Learning Hub! It supports teaching with exclusive video content and activities that will:
Cover topics across a variety of curriculum subjects
Use 'real life' subjects, objects, scenarios, and experiences
Provide engaging building blocks for continued learning in the classroom
Recap classroom learning and quiz student knowledge
Enable students to exclusively meet our experts and inspire careers
Offer a calendar of live lessons
£14.99 per year (£1.25 per month!) Only available in the UK.
Explore and enjoy a 30 day free trial
Our students really enjoyed their trip on the London Eye as well as the 4D film experience. The online materials about the skyline were really useful in preparing them for the experience, and also made walking around London fun because they recognised the buildings they studied and were able to see many of them close up.
Kathryn - Collegio Rotondi
Receive additional classroom content at the click of a button