Transport For London Offer
We've partnered with Transport for London as part of their Days Out Deals campaign, to offer a 30% discount at our famous London attractions. This unmissable offer is exclusively available to customers who travel on TfL's network* to reach our London destinations.
*excluding Santander cycles.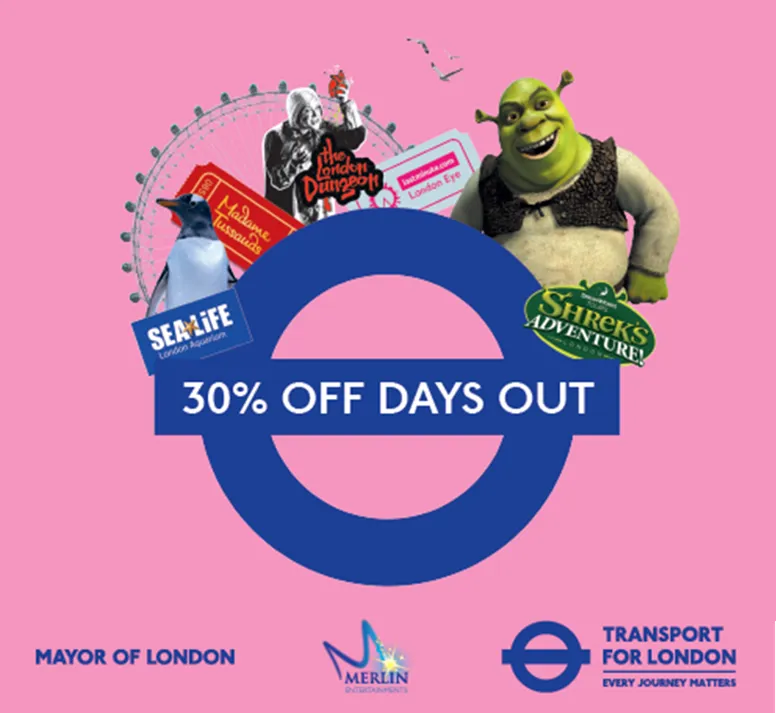 Tube it, bus it, train it and do more of what you love for less with Transport for London. You can benefit from TfL's most affordable fares by travelling off-peak and by using pay as you go on contactless or Oyster. Off-peak travel applies weekdays between 9:30am and 3:59pm, after 7:00pm and anytime during weekends and bank holidays. 
And did you know:
Up to four children, under 11 years old, travel free with a fare-paying adult
Children aged 17 and under can also get free or discounted travel with a Zip Oyster photocard
Search "TfL free and discounted travel" for more information.
Wondering how to redeem your ticket? It's simple, click on the attraction of your choice below and use the code 'CityOffer' to book your tickets. You can book up to 4 standard tickets at a 30% discount on the 'on the day' price.
Please note, customers must show proof of travel on the day of their visit using the TfL Oyster and contactless app, download the app here.
Children under 3 go free at our London attractions. A child is between 3 – 15 years. Children 15 and under must be accompanied by an adult over the age of 18 when visiting the London attractions.
Select the attraction you would like to visit below: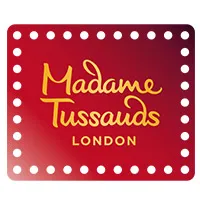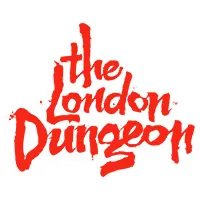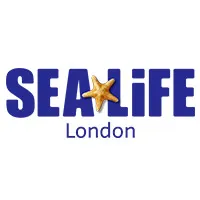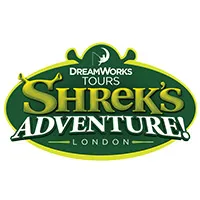 Full Offer terms and conditions
The offer, once redeemed, entitles the holder to 30% off on up to 4 standard tickets at the following attractions; The Lastminute.com London Eye, The London Dungeon, SEA LIFE London, Dreamworks Tours: Shrek's Adventure! and Madame Tussauds London
This offer is valid for visits to the London attractions from 23/12/2022 until 31/03/2023
Please note that certain Attractions are only open on certain dates/periods of time during the year
The offer is pre-book only. People pre-book a future trip and when visiting the attraction will need to show proof of travel that day via the TfL contactless and Oyster app.
One person from each party must show proof of travel that same day via the TfL app upon entry to their chosen attraction
Adult is 16 and over at Shrek's Adventure! London, Madame Tussauds London, SEA LIFE London Aquarium, , The Lastminute.com London Eye and London Dungeons.
Entry is free for children under 3 years of age at The Lastminute.com London Eye, SEA LIFE London Aquarium, Shrek's Adventure! London, The London Dungeon and Madame Tussauds London
Visitors 15 years and under must be accompanied by a person aged 18 and over at Madame Tussauds London, The London Dungeon, SEA LIFE London, The Lastminute.com London Eye and Shrek's Adventure! London
PLEASE NOTE: Whilst there's no minimum age, we recommend Shrek's Adventure! London for children aged 6-12 years old
PLEASE NOTE: The Dungeons aren't suitable for people of a nervous disposition or very young children: entry is at the discretion of the parent/guardian
All Attraction information is subject to change; please check the attraction websites(s) below before your visit for the latest information.
For Attraction information please visit [, www.visitsealife.com, www.thedungeons.com, www.madametussauds.com/london, www.shreksadventure.com/london/ and https://www.londoneye.com/]