Save when booking online
Flexible Rescheduling
Instant e-Ticket
Save when booking online
Flexible Rescheduling
Instant e-Ticket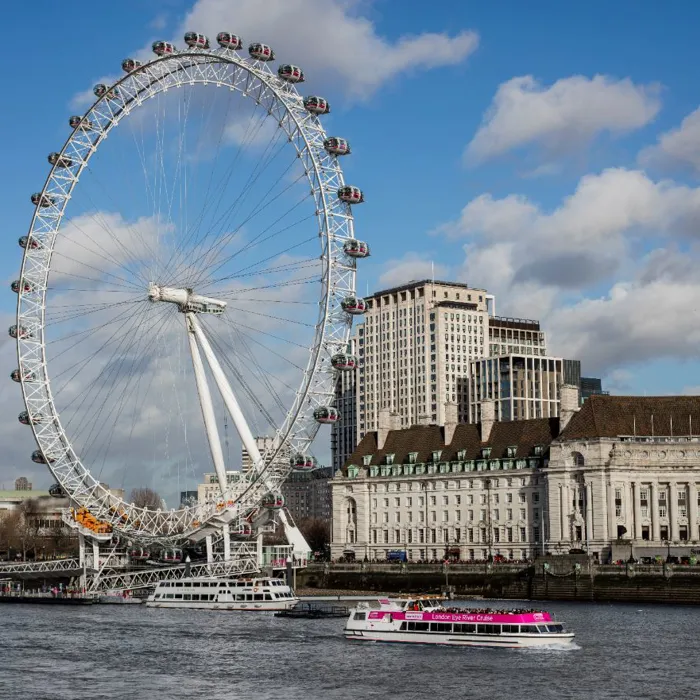 lastminute.com London Eye River Cruise
Group Benefits
Located just below the London Eye, our award-winning circular sightseeing cruise features educational live commentary presented by expert guides. This 40-minute cruise includes St Paul's Cathedral, Tower Bridge, Tower of London and Shakespeare's globe and much more. 
Exclusive rates for groups of 10+
Educational commentary from expert guides
40-minute Thames River cruise
Option to upgrade and include the Lastminute.com London Eye
Departs daily from the London Eye Pier directly underneath the London Eye at 10:45, 11:45, 12:45, 13:45, 14:45, 15:45, 16:45*
*Opening times may vary depending on seasonality and special events, click here for our full detailed opening times.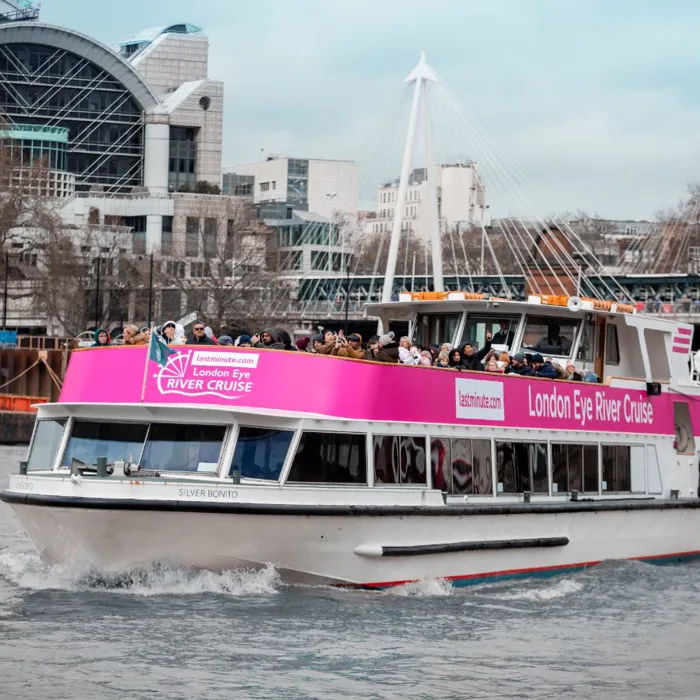 lastminute.com London Eye River Cruise
If you are a school group discover...
Discounted entry tickets for primary, secondary and oversea schools*
One FREE teacher ticket with every five primary school pupils or ten secondary school pupils
Free supporting risk assessment
Free Teacher Planning Tickets** (two tickets to come onsite and carry out your own risk assessment)
Flexible Book Now Pay Later booking option
Option to upgrade to a London Eye and River Cruise combination package.